I loved reading Mer's post about writing her actual post and how she finished it on Monday morning instead of Sunday night like she usually does. I'm sure I've said it before, but we usually have a "schedule" for posts. It's pretty simple, really. Of course, when you're like me and you literally have no schedule…the schedule kind of gets away from you. Point being: I'm a day late. Oops?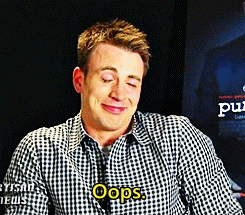 Summer, for me, is kind of coming to a close soon. I'm heading off on vacation next week and I'm already itching to get back to my classroom and start setting up my room for the new year. My official start date is the first week of August, only I know I'll be in way before that. I procrastinate on a lot of things (this blog post) but my classroom set up is not one of them.
This year has been about loving running again and so far it's been okay. I know, that doesn't sound very promising, but I'm working on it! So far this year I've done a race every month and that's really helped to keep me accountable. Here are a couple of things I'm looking forward to for the rest of the year!
July
I've actually already done a race for the 4th of July, but I'm looking forward to completing the Eagles Lakes 5K as part of a summer series that I ran one of the races for last year. My running buddy and I did the first one on a whim toward the end of June and are ready to sign up for the next one. It's a series of 5Ks in some of our beautiful parks in Southwest Florida and it's definitely worth getting out early in the morning for. The views are great. Just stay away from the water, you never know what lives in it!
August
The Rampage 5K is the final race of the series, the one I ran last year. I actually managed a 5K PR with this race, my best time in the six years I've been running. It's difficult to get hyped up about these races because it is so hot down here right now. On the plus side the company that runs the races, Elite Events, have begun starting the races earlier in the morning and for that we runners are grateful!
September
September is up in the air right now, just because there are a few races to choose from. So far I've done a lot of 5Ks and that is a-okay with me! Last year this was peak Chicago Marathon training time and there was really no way I was doing any extra running. Life was hard enough as it is! I'll be on the lookout for something fun, though!
October
"Disclaimer: I received free entry to Sarasota Half Marathon as part of being a BibRave Pro. Learn more about becoming a BibRave Pro (ambassador), and check out BibRave.com to review find and write race reviews!" Use the code BRSARASOTA19 for $10 off the Half and $5 off the 10K!
I'm excited to run this race with some BibRave Pros and my BFF. The course is beautiful, right on the water, and has a pretty lengthy bridge run. Those can really be bad or good. Either way, I'm excited!
November

I usually reserve November for runDisney's Wine & Dine 10K, but I was too late for registration this year. It doesn't help that runDisney raised their prices and I'm a teacher in Florida. (Woe is me, right?) I'm still considering this one with a charity team because it's one of my favorite races. Plus, it gives me an excuse to visit Epcot's Food & Wine Festival one last time before it ends.
December
December is where it gets tricky. Last year we planned on running Ragnar Alafia Trail but had trouble getting our team together. We transferred our registration to this year in hopes of making it work. I'm excited to do another Ragnar, HOWEVER, I saw people posting pictures from last year's race and the GIANT ALLIGATOR on the trail made me glad I missed it.
That's what I've got up my sleeve for the rest of the year. I'm also hoping to do a Hot Chocolate race with BibRave (fingers crossed) and I'm sure there will be a Girls on the Run 5K in there somewhere. Who knows!
Do you plan your races in advance?