Disclaimer: I received a New Original BUFF®️ to review as part of being a BibRave Pro. Learn more about becoming a BibRave Pro (ambassador), and check out BibRave.com to review find and write race reviews!
I realize while I wrote a race recap for Vacation Races 5k, I never wrote about the second half of the Elk Double, the half marathon.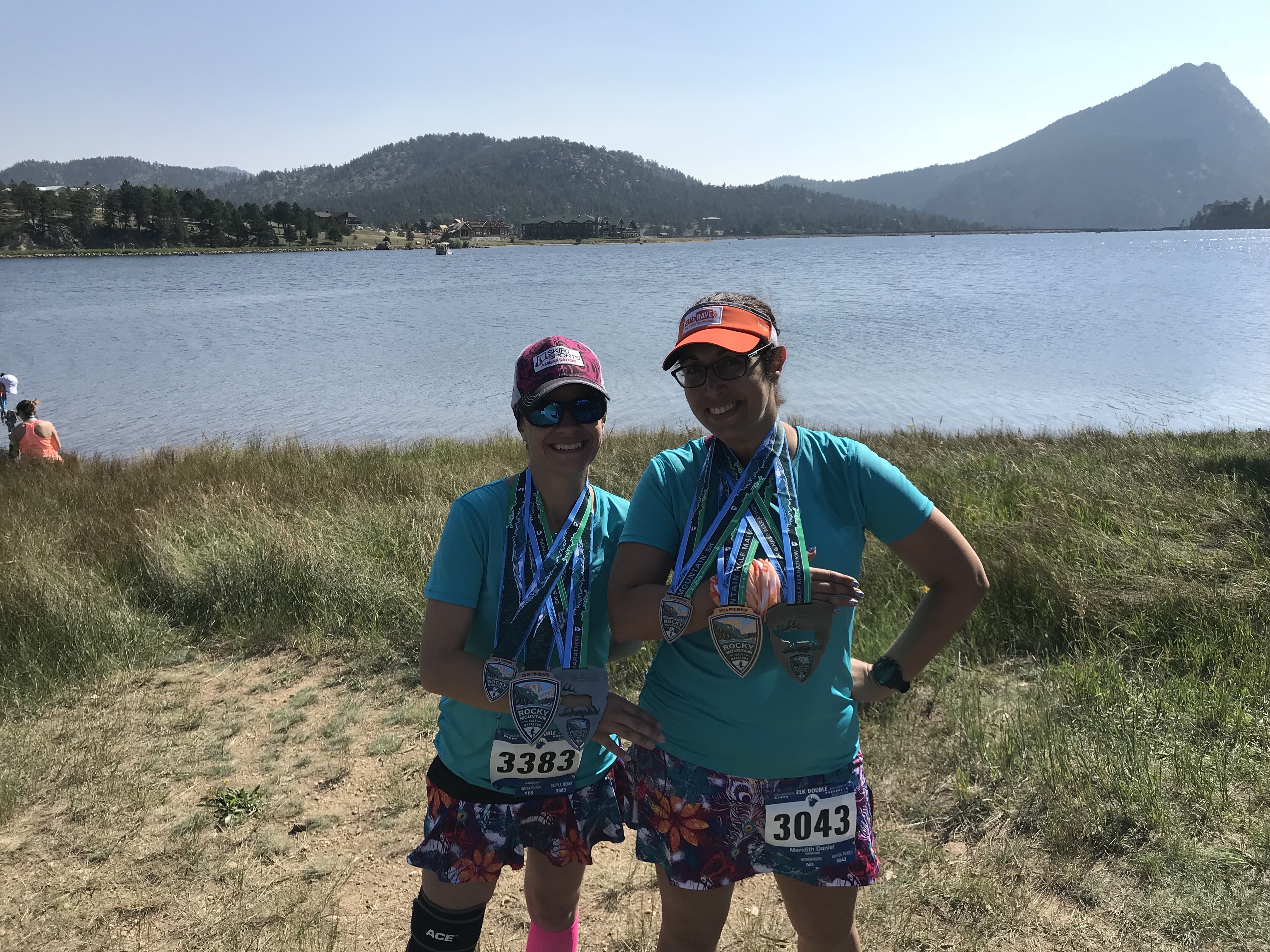 It was absolutely incredible; in fact, the whole weeks vacation was one that I'll carry with me always. Being able to run and spend road time with Jenn is something that I always enjoy.
Jenn wrote about the details of the 2017 race. Words can't express just how glad I am that I got to experience her hometown race with her and just spend time with her and her family. It's hard to have friends that you don't get to see all the time but it makes the time you DO get to be together that much more special.
Instead of focusing on the details of the race, I would like to narrow in on one of the things I appreciate the most about Vacation Races.
They are very tuned in to the "Leave No Trace" mindset. Their races are cup-free, which means that they have hydro-pouches available with registration or you can bring your own hydration pack (as seen above).
After running a few other races recently where I've had to wade through smashed paper cups on the ground (oh, the woes of being a back of the pack runner), it really stands out to me just how much of a difference using a hydro-pouch or carrying a pack can make.
I've been trying to be mindful about my global footprint and the small chances I can make that may make a lasting impact and trying hard to implement them whenever possible.
I am by no means perfect and there are some things that are so convenient to do (paper plates, plastics, etc.) but I want the beauty of our earth to last a long, long time. This isn't a new concept or even a unique one, but I do want to create less waste and reuse when possible.
Which leads me to the New Original BUFF®️ I'm testing through BibRave. BUFF®️ is a huge part of all my runs, whether using it to wipe sweat away, keep my neck warm, my hair back, the list goes on.
I'm particularly stoked because the new BUFF®️'s microfiber is made from 2 recycled water bottles that have been removed from oceans and landfills. A little less plastic floating around out there in the world works for me!
As is always the case, there are a ton of designs to choose from. However, I'd just gotten home from my Colorado trip and realized that I didn't get anything souvenir related for myself. Problem solved!
I've used my New Original BUFF®️ on a few training runs during some absolutely hot and humid days and most recently at the Bird-in-Hand half marathon last weekend. With a UPF 50 I'm protected by the sun during those sunny runs.
Bird-in-Hand was anything but sunny however, there was still a bunch of sweat. What can I say, I'm a sweater!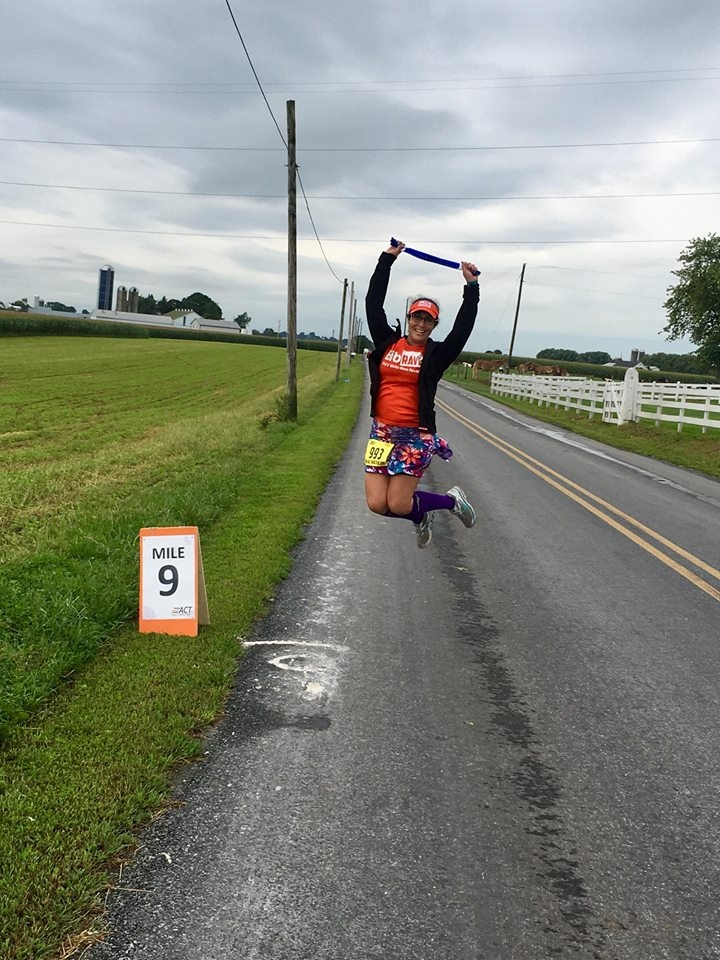 With my previous half marathon being in the mountains of Colorado and this one in the hills of Pennsylvania, it was a nice way to transition from point A to point B. Good memories were made at both with my rock star friends and right now I'm just enjoying life and feeling fortunate that I'm able to have all these incredible experiences.
What small (or large) things are you doing to help the environment?