Lately it's like a lot of this is going around. Life isn't always perfect. Training doesn't always go as planned. Work and family can suck sometimes. Health issues come up, injuries…the list goes on and and on, right?
While I've been lucky so far within my training for the Chicago marathon, I know there are always others who might be struggling. So, on the bright side, you're not alone!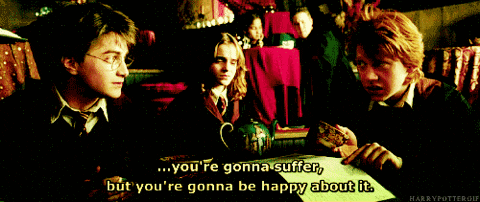 I know it's hard and you don't feel like you'll bounce back, but I feel like there's always a bright side to whatever is happening. Maybe that's silly and too optimistic of me, but I like to think that way. For example: the end of the school year is very stressful and my students have completely checked out on me SO I focus on the fact that the school year is (THANKFULLY) almost over. Sorry, parents.
A while ago I posted about my weight loss/healthy eating plan and how I prepacked all my snacks for Disney and took all my workout clothes. Everything was great, in theory. I live in South Florida so I packed shorts, not counting on it being in the 40s every day. I did not workout. At all. Also, I got some sort of stomach bug and didn't eat anything. Setbacks, man.
As far as my training goes, things are right on track. Any setback I'm experiencing is purely on me. My running buddy has been out of a commission for a few weeks and keeping myself accountable is the hardest part right now. There are days when I come home from work and I just want to nap so hard. Last week I even took a self-prescribed break from training. I only ran two out of the four days I was supposed to. One of those days was to be five miles and I totally skipped that one because I was babysitting over the weekend. Kids are exhausting and five miles was definitely not going to happen. (The other time was because I went to see Infinity War, for the second time, on a school night. No regrets.)
Things happen. Life happens. Sometimes we can control it, most of the time we can't. What we can control is how we react to our setbacks and how we overcome them. I am constantly learning that as an athlete, teacher, and human. Not every run is the best, not every lesson is going to be my greatest. There are going to be times when we just want to give up when we hit a bump in the road. Chances are, though…if you want it, then it's worth it.
Hey. You got this.